You may also help
With this motto we would like to pay attention to problems of children in Moldavia. In our work we specially care about their problems. Because of that have come into existence canteens (kitchens) who not only give warm meals but also educational and evangelical influence. That is why is so important to notice every those young people in ocean of injustice, sufferance and evil.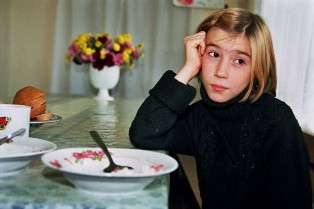 We would like to ask about help and cooperation. It is not important how much you may offer but how much of your heart you give with your gift. Because of that we would be grateful for any help and yourself we recommended into Jesus' Compassion Herat. On behalf of children we would like to ask about one more gift; about your prayers, we could work more and more effective.
PKO BP SA VI O/Warszawa
14 1020 1068 0000 1802 0082 1892
SWIFT BPKOPLPW

In England the organizator of children's help in Moldavia is Sacred Heart Fathers Moldova Appeal, St John's, 266 Wellington Rd North, Stockport, Cheshire, SK4 2QR
website: www.scj.org.uk/moldova
In Poland the organizator of children's help in Moldavia is Father Franciszek Czaja SCJ, ul. Smolenia, 30-864 Kraków, tel: (+48) 12 658 05 58, ex.24.